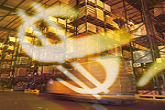 14 Oct

Innovative Technology and Customer Service at ACS

Technology is advancing at an ever increasing pace, particularly in the arcade and vending industry, and it's easy to lose sight of the rock solid foundation that brought the industry here in the first place. With the advancement of cashless payment systems, point-of-sale solutions, data capture, and redemption management, it is easy to get caught in the chaotic world of technology, and ignore the important – dedication to the customer. At ACS, we strive to master both.

I recall an incident I had with a client just a few weeks ago. She was having difficulty getting her UPC scanners to work correctly, thus she could not scan and give out prizes. I worked with her for almost two full hours until we got the scanners working correctly again, which required a tremendous amount of patience from both ends. This episode was a brutal reminder that while technology is leading us into a greater unexplored unknown, it will routinely fail us. These failures are why so many companies are required to promise "high quality customer service." Here at ACS, we guarantee the same, but to a new client this may seem like a bland or empty statement. Here at ACS, we promise more than just great customer care; we guarantee a continual push to the future whilst embracing technological advancement; all the while still relying on the foundation that allowed us to get where we are today.

So, what exactly does that mean? "I would argue that added value today, which is an attribute that differentiates a product or company from its competition, is primarily the outcome of targeted, well-planned innovation and creativity," Hank Schlesinger writes in his article Imagination Adds Value to Operation. With our innovative and integrated programs, ServiceTrac 3 and TicketXchange, we are able to help run your arcade or entertainment center in an efficient and profitable manner. Our easy to use service program, TicketXchange, allows for data capture that is simple, efficient, and allows you to see profitable margins. ServiceTrac 3 allows for an interconnected and interactive experience when it comes to arcade repairs, and allows us to be with you every step of the way to get any machine working properly again. Overall, in today's ever changing market, ACS will be an unfaltering support system for any arcade or entertainment needs you have.